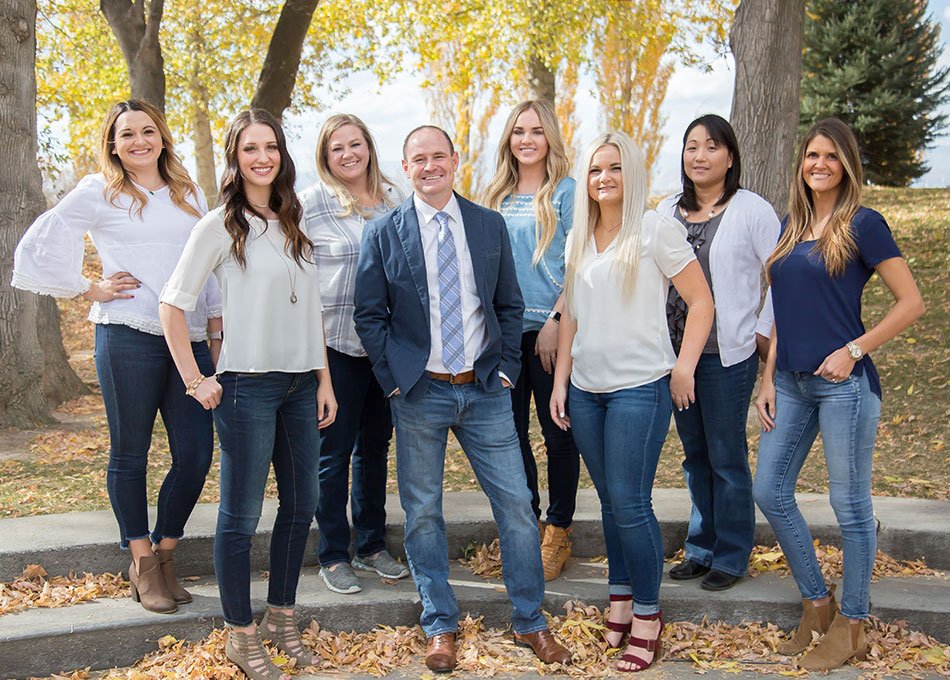 We are excited for you to meet our amazing dental team at Doman Dental! Led by our fantastic dentist, Dr. Cliff Doman, our friendly team is pleased to provide the utmost dental care in Lehi, Utah, and surrounding areas. We treat our patients as we would want to be treated; and when it comes to dental care, we are proud to offer advanced technology to give you the best possible care!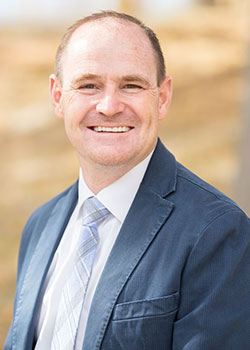 Cliff Doman, D.M.D
Dr. Doman grew up in Salt Lake City, Utah, where he graduated from Skyline High School. He comes from a family of 9, with 3 brothers and 3 sisters, all of whom live in Utah County now. He is an active member of the Church of Jesus Christ of Latter-day Saints, and he served as a missionary for the Church in Chicago, Illinois.
He attended BYU and graduated with a degree in exercise science. While there, he was blessed to be able to play football for the school's team. He was elected to the Academic All-Conference team three years in a row. But more importantly, his time at BYU led him to meet and marry Rocky, and now they have five beautiful kids together. Dr. Doman is pleased that one of them was a little princess girl. They currently reside in Pleasant Grove, UT.
Dr. Doman received his dental degree at the University of Kentucky College of Dentistry. He was honored to serve as both the Vice-President and then President of the class. He also sat on the honor code committee for the school, and he was awarded to be a member of the National Dean's list. He graduated in 2004 and immediately returned home to Utah to work as a dentist. He spent the first year as an associate dentist working mostly in Magna, Utah, but then he quickly set up his own office. He opened shop in Lehi's Dry Creek Plaza in July 2005, and he has truly enjoyed meeting all of his new patients. Dr. Doman is a perfectionist and performs excellent dentistry, which is why he quickly became one of the leading cosmetic dentists in the state. He feels blessed to be able to serve so many great people.
Meet Our Team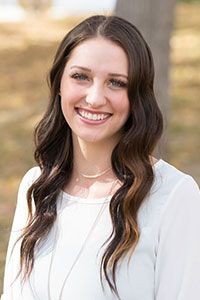 Brynn – Dental Assistant
Brynn joined Doman Dental August 2017, having graduated from high school in 2014. She loves the staff and everyone's personalities that are so fun. She also loves meeting new patients and building relationships with the ones she already knows. She works to provide our patients with comfort and does her best to keep the doctor on time. She also helps patients get to their chair on time, and out when they need to be, while providing them the care they deserve.
Brynn has one daughter, who is a year old, and loves watching sports, boating, being around friends and family, and spending time her baby girl.
---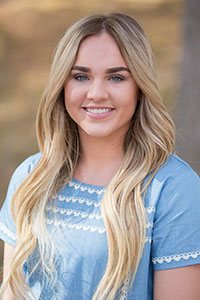 Deveny – Dental Assistant
Deveny joined Doman Dental in 2017 and graduated from Juab High School in 2017. She loves the fast-paced environment and keeping patients comfortable in the chair. She is the youngest of three, and has one niece and two nephews. She was a cheerleader in high school, having cheered competitively for a year. She loves boating, horse riding, and anything outdoors.
---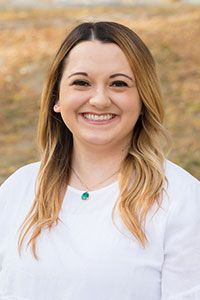 Jaylen – Front Desk Scheduler
Jaylen Ray has been with Doman Dental since 2016 and is studying to be a dental hygienist and hopes to go to UCDH. Jaylen is responsible for scheduling patients for their next appointment and ensure the schedule is full for our dentist. She loves our patients and getting to help them and talk to them is awesome! She also loves the people she works with that makes her job fun.
Jaylen is married to Tyler and they were high school sweethearts, having been together for almost 7 years, and married now for a year. She loves going to the movies and watching The Office on Netflix. "I feel lucky to be a part of the Doman Dental Team!
---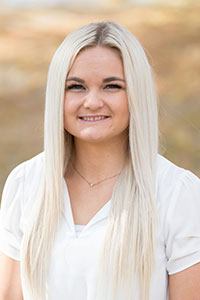 LaRita – Scheduling Coordinator
Larita started with Doman Dental in 2017, and has graduated from Lone Peak High School. She loves interacting with patients and making them smile! She is a big part of ensuring the schedule is full every day. She is grateful to be a part of Dr. Doman's team.
Larita comes from a family of eleven children, being the second to the last child. She has many nieces and nephews who come visit, with the youngest not even a month old. She loves to hike and spend time with family and friends.
---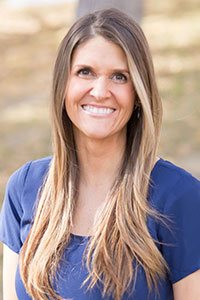 Lauren – Dental Hygienist
Lauren started with Doman Dental in 2017, and graduated in 2009 from UCDH, and was on the Dean's List. She was also a recipient of the class of 2009 Presidential Award and received scholarships from LDS Dentist's Association and ADHA (American Dental Hygiene Association).
Lauren loves getting to know her patients and learning from all her coworkers. She has gone on 2 humanitarian trips to Haiti and Mexico for dental service, for 2 ½ weeks each time. She has an incredibly fun husband and five beautiful daughters and one handsome son. She enjoys traveling, going to the movies, enjoying the outdoors, dancing, and spending time with family and friends.
---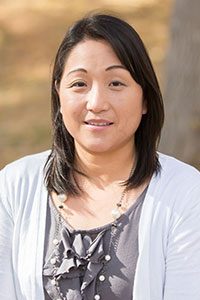 Sayudi – Insurance Coordinator
In May of 2017, Sayudi joined Doman Dental, and has a bachelor's degree in healthcare administration from Brigham Young University. She loves working with wonderful staff, and contributes to our success by keeping up with accounts, effectively correcting outstanding claims.
Sayudi is the mother of three busy children: two boys and one girl. (16, 13, and 11-years-old) She enjoys spending time with her family, cooking, and working on projects.
---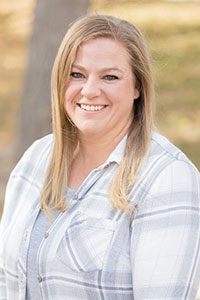 Sharon – Dental Assistant
Sharon has been a dental assistant with Doman Dental since 2017, where she enjoys working with a team and improving her skills. She contributes to the practice by trying to keep Dr. Doman on time and to keep the assistants always busy.
Sharon has been married for 16 years, and they have 3 boys that keep her busy. She loves to camp and garden, and loves spending time with her family.
---