We are excited for you to meet our amazing dental team at Doman Dental! Led by our fantastic dentist, Dr. Cliff Doman, our friendly team is pleased to provide the utmost dental care in Lehi, Utah, and surrounding areas. We treat our patients as we would want to be treated; and when it comes to dental care, we are proud to offer advanced technology to give you the best possible care!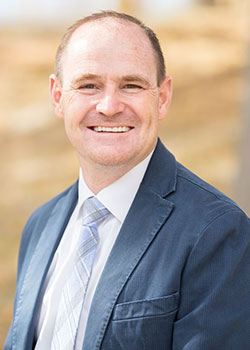 Cliff Doman, D.M.D
Dr. Doman grew up in Salt Lake City, Utah, where he graduated from Skyline High School. He comes from a family of 9, with 3 brothers and 3 sisters, all of whom live in Utah County now. He is an active member of the Church of Jesus Christ of Latter-day Saints, and he served as a missionary for the Church in Chicago, Illinois.
He attended BYU and graduated with a degree in exercise science. While there, he was blessed to be able to play football for the school's team. He was elected to the Academic All-Conference team three years in a row. But more importantly, his time at BYU led him to meet and marry Rocky, and now they have five beautiful kids together. Dr. Doman is pleased that one of them was a little princess girl. They currently reside in Pleasant Grove, UT.
Dr. Doman received his dental degree at the University of Kentucky College of Dentistry. He was honored to serve as both the Vice-President and then President of the class. He also sat on the honor code committee for the school, and he was awarded to be a member of the National Dean's list. He graduated in 2004 and immediately returned home to Utah to work as a dentist. He spent the first year as an associate dentist working mostly in Magna, Utah, but then he quickly set up his own office. He opened shop in Lehi's Dry Creek Plaza in July 2005, and he has truly enjoyed meeting all of his new patients. Dr. Doman is a perfectionist and performs excellent dentistry, which is why he quickly became one of the leading cosmetic dentists in the state. He feels blessed to be able to serve so many great people.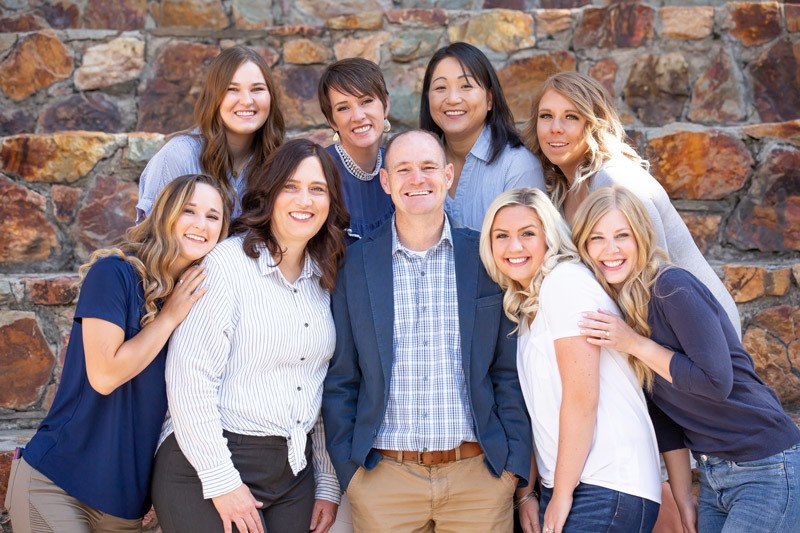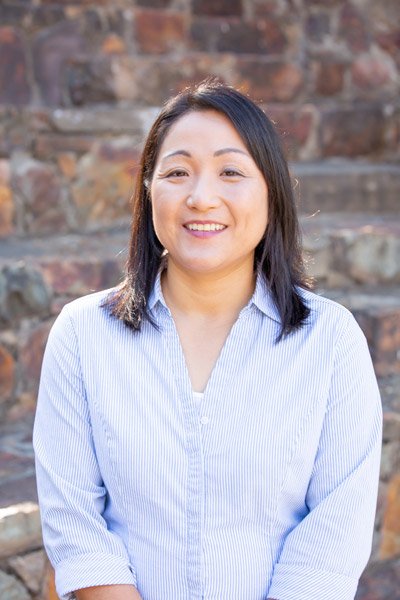 Sayuri — Insurance Coordinator
In May of 2017, Sayuri joined Doman Dental, and has a bachelor's degree in healthcare administration from Brigham Young University. She loves working with wonderful staff, and contributes to our success by keeping up with accounts, effectively correcting outstanding claims.
Sayuri is the mother of three busy children: two boys and one girl. She enjoys spending time with her family, cooking, and working on projects.
---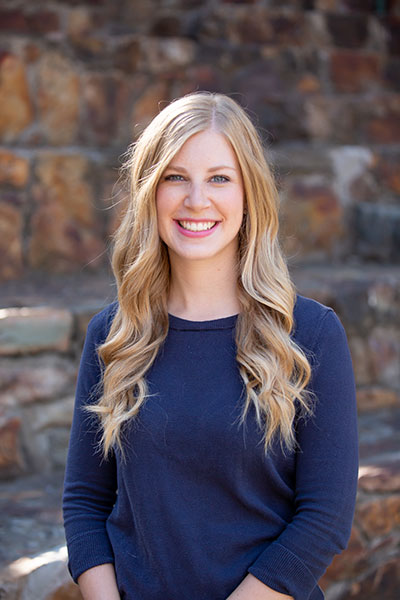 Breanne — Dental Hygienist
Breanne is from Nampa, Idaho, where she grew up as the only girl with five brothers. Because of this, Breanne has a love for all things outdoors, including hiking, ATV riding and swimming. Breanne has been married for three years and has the cutest dog.Breanne became interested in the dental field in high school when she took a dental assisting course. From there, she aspired to become a dental hygienist and moved to Utah to pursue her education at Utah Valley University, graduating
magna cum laude
in Spring 2019 with her Bachelor of Science degree in dental hygiene.
Breanne loves building relationships with her patients and looks forward to serving them!
---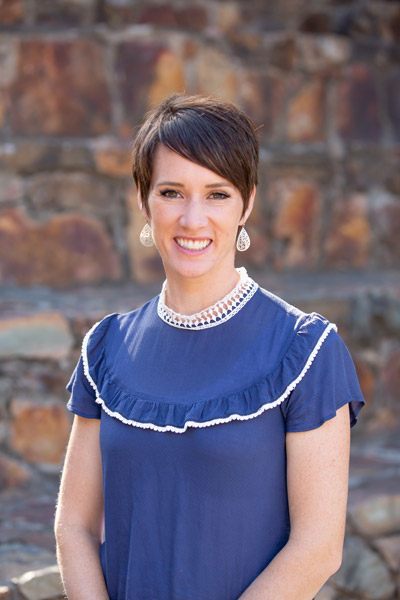 Natalie — Dental Hygienist
Natalie has been with Doman Dental for the past eight years since graduating from the Utah College of Dental Hygiene (UCDH) in 2010. After growing up in eastern Washington, she ended up at BYU-Idaho for four years then went to UCDH to finish schooling. Natalie finds that the best part of Doman Dental is everyone striving to do their best and give their all to the patients. She helps keep everyone on time and happy about it!After her education, Natalie met and married her husband, and they now have two daughters. They enjoy triathlons, marathons and ultimate frisbee together as well as spending quality time with and chasing their children and exploring beautiful Utah!
---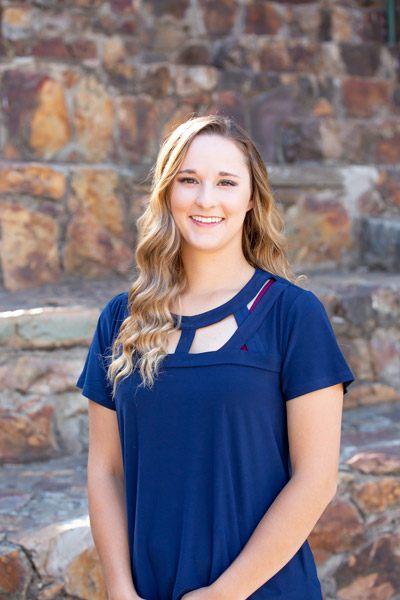 Karista — Dental Assistant
Hey! My name is Karista Oliver, I'm from Springville, Utah. I have been a part of this amazing company for a little over 3 months. You will find me assisting alongside the doctor. I have been married to my wonderful best friend and husband for over a year, and it just keeps getting better! I grew up on a farm, so anything animal-wise, I love! I compete in rodeo, and train barrel racing and pole bending horses for others to buy and have success competing on. Hiking, shooting and hunting are my go-to activities away from horses. Growing up, I was that that patient the dentist always saw. I came in for a variety of reasons, from cleanings and cavities to having braces for 5 years. I chose this line of work because I felt how greatly my look was changed by my dentist, and I wanted to be a part of changing others' lives!
---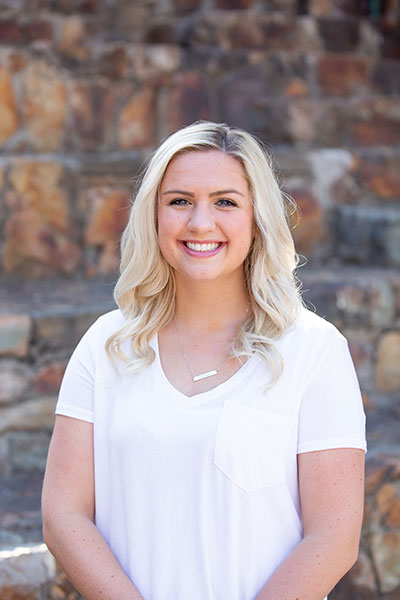 Katie — Hygiene Assistant
Hello! I'm Katie. I am the hygiene assistant here at Doman Dental. I live in Riverton with my husband, Dylan. When I'm not at work, I'm riding horses, four wheelers or enjoying the outdoors! I love the dental field and look forward to making great relationships with all of our awesome patients.
---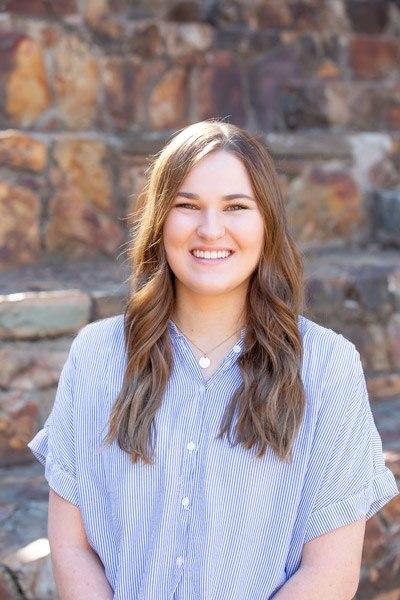 Kortnee — Dental Assistant
Kortnee joined our team in 2019 after graduating from Utah State University with a degree in Health Education and Promotion, and is dedicated to helping others and making a difference in their lives. She enjoys the people at our office and learning new things each day as she care for our patients. Kortnee looks forward to working in dentistry and getting to know our patients here at Doman Dental.Kortnee grew up in Utah County and her family currently resides in Salem, Utah. She is the oldest child in her family, and has three younger brothers and one younger sister. She and her husband currently live in Saratoga Springs. Outside of the office she enjoys traveling, reading, spending time with her family, gardening, being outside, restoring furniture, antique shopping and interior design.
---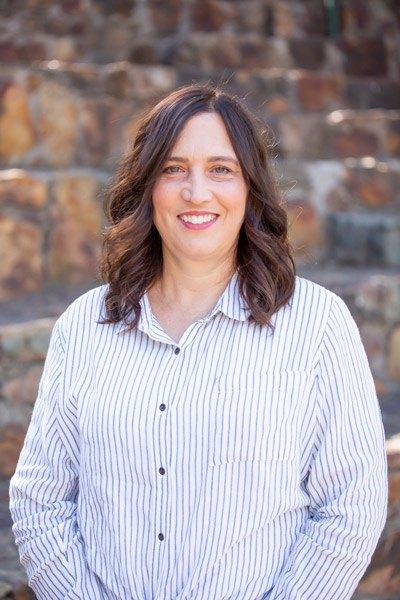 Carrie — Walk-out Coordinator
Carrie joined Doman Dental in January 2019 as the walk-out coordinator. Here in the office, she helps patients understand their insurance and financial benefits, and works closely with our scheduling coordinator and staff to help ensure that every patient has the best possible dental experience from start to finish. She likes how the staff can build friendships and relationships with one another as well as patients in a family-oriented practice. Although she is new to the dental field, Carrie has enjoyed the opportunity to learn and grow with Doman Dental and that she can find a great balance between work and life.Carrie grew up in Utah but lived out-of-state for several years, moving back recently to live close to family again. She currently resides in Lehi with her two wonderful daughters and lovable Labrador, Luna. Proud to be the mom of six amazing humans, two incredible daughters-in-law and the grandma of an absolutely adorable granddaughter, she loves that Friday is now "Grandma Day." She also considers eating chocolate a fun hobby!